Sacred Death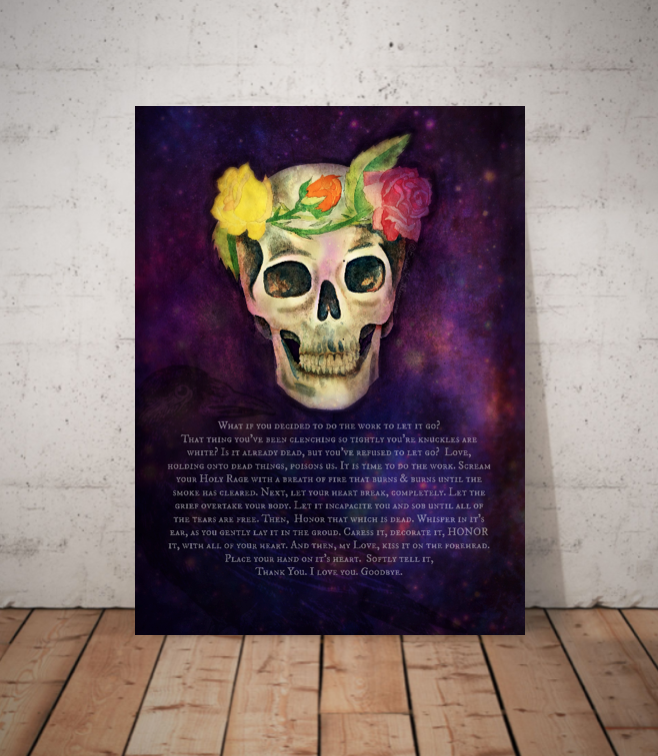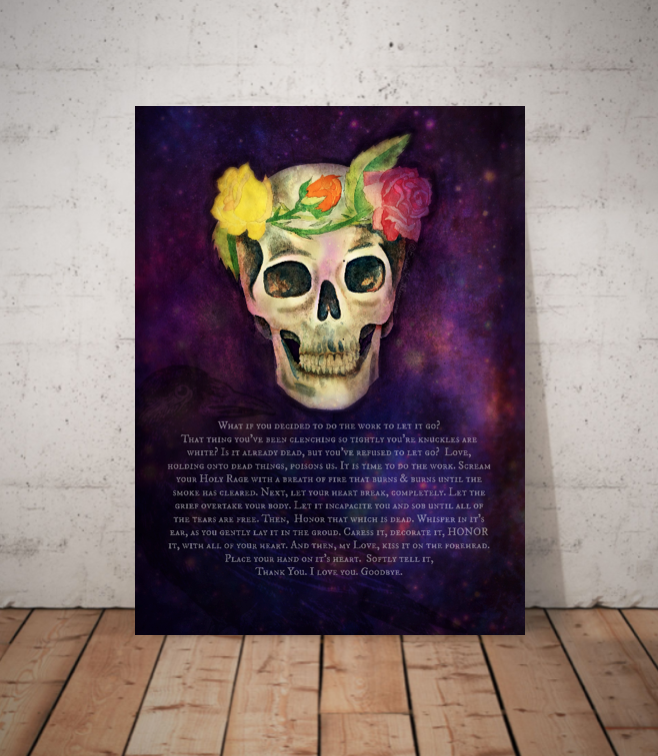 Sacred Death
watch the VIDEO of the making of this painting HERE.
"What if you decided to do the work to let it go? That thing you've been clenching so tightly your knuckles are white? Is it already dead, but you've refused to let go? Love, holding onto dead things, poisons us. It's time to do the work. Scream your Holy Rage, with the breath of fire that burns and burns until The smoke has cleared. Next, let your heart break, completely. Let the grief overtake your body. Let it incapacitate you, and sob until all of the tears are free. Then, honor that which is dead. Whisper in it's ear, as you gently lay it in the ground. Caress it, decorate it, honor it, with all of your heart. And then, my love, kiss it on the forehead. Place your hand on it's heart. Softly tell it, thank you. I love you. Goodbye."
-PLEASE NOTE: if buying for yourself & you don't need an envelope, please choose "WITHOUT envelope" (it will still come in a protective cello sleeve)
watermark does not appear on your art.